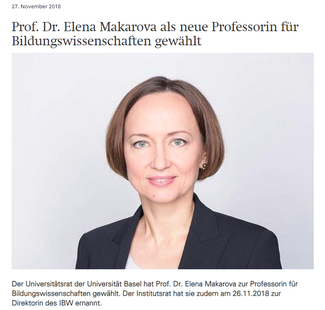 ---
---
---
---
---
Makarova, E., Herzog, W., Weber, K., & Frommelt, M. (2018). Werte in der Familie: Werte­vermittlung durch Erziehungsziele und Wertehaltungen der Eltern. In A. K. Döring & J. Cieciuch (Eds.), Werteentwicklung in der Kindheit (p. 55-76). Warschau: Liberi Libri.
---
Teuscher, S. & Makarova, E. (2018). Students' school engagement and their truant
behavior: Do relationships with classmates and teachers matter? Journal of Education and Learning, 7(6), 124-127.
Makarova, E. (2018). Migration und Akkulturation: Die Bewältigung von Anpassungsanfor-
derungen im schulischen Kontext. Schulverwaltung aktuell, 4, 117-118.
Makarova, E. & Teuscher, S. (accepted). Trajektorien der beruflichen Geschlechtstypik:
Eine Studie zur Rekonstruktion von berufsbiographischen Übergangen. Zeitschrift für Soziologie der Erziehung und Sozialisation.
Makarova, E., 't Gilde, J., & Birman, D. (accepted). Teachers as risk and resource factors of
minority students' school adjustment: An integrative review of qualitative research on acculturation. Intercultural Education.
---
Makarova, E. (2018). Gendersensible Berufswahl digital fördern?! Einsatz von Serious Games in der schulischen Berufsorientierung. Vortrag an der Tagung «Gendersensible Berufsorientierung und Berufswahl: Beiträge aus der Forschung und Praxis» an der PH FHNW, IFE, Zentrum Lernen und Sozialisation. Solothurn, 26. Oktober.
Makarova, E. & Driesel-Lange, K. (2018). Gender sensitive career education in secondary schools: Trainee teachers' attitudes towards use of the serious game 'like2be'. Paper presented at the European Conference on Educational Research (ECER). Bolzano, September 4 – 7.
Makarova, E. (2018). School achievement of immigrant youth: Do acculturation orientations matter? Paper presented at the 2nd Cultural Diversity, Migration, and Education Conference at the University of Potsdam. Potsdam, 23 – 25 August.
Makarova, E., & Wenger, N. (2018). Gender gap in STEM and gender portrayal in science textbooks for upper secondary education. Paper presented at the 24th International Congress of the International Association for Cross-Cultural Psychology (IACCP). July 1 – 5.
 Driesel-Lange, K. & Makarova, E. (2018). Bildung über Berufe mit Serious Games? Potenziale zur Förderung gendersensibler Berufsorientierung aus der Perspektive von angehenden Lehrpersonen. Referat gehalten an der 6. Österreichische Berufsbildungsforschungskonferenz (BBK). Steyr, 6. – 8. Juli.
Makarova, E. (2018). Diskutantin am Symposium Akkulturation als Wirkmechanismus im Kontext Schule am Jahreskongress der Schweizerischen Gesellschaft für Bildungsforschung (SGBF) "Bildung - Politik - Staat". Zürich, 27 – 29 Juni.
---
Makarova, E. (2018). Serious Game like2be – zur Erweiterung des Berufswahlhorizontes. Vortrag am Design Thinking Workshop "Raus aus der Klischeefalle – individuelle Fähigkeiten spielerisch stärken" – zur Entwicklung eines interaktiven Tools zur Berufsorientierung und Lebensplanung frei von Geschlechterklischees. Kompetenzzentrum Technik – Diversity – Chancengleichheit. Berlin, 31. Oktober.
Makarova, E. (2018). School culture – cultures of school: Acculturation and adjustment of minority youth in the school context. Paper presented at the conference Research in Psychological Processes of Immigration and Integration: Where are we Now and Where are we Going? at the Israel Institute for Advanced Studies. Jerusalem, March, 18 – 22.
Makarova, E. (2018).  Inklusion als Herausforderung beim Übergang. Referat gehalten an der Tagung «Schultransitionen gestalten: Förderung – Chancen verteilen – Inklusion» am Zentrum Lernen und Sozialisation, PH FHNW. Solothurn, 30. Januar.
---
Philine Zölls-Kaser. Rezension vom 13.12.2017 zu:
Helga Fasching, Corinna Geppert, Elena Makarova (Hrsg.): Inklusive Übergänge. (inter)nationale Perspektiven auf Inklusion im Übergang von der Schule in weitere Bildung, Ausbildung oder Beschäftigung. Julius Klinkhardt Verlagsbuchhandlung (Bad Heilbrunn) 2017. In: socialnet Rezensionen, Datum des Zugriffs 14.12.2017.
---
Daily Mail, Thursday, June 22nd 2017 
Kindness really does breed kindness: Scientists find altruism is the easiest value for parents to pass down to their children
Döring, A. K., Makarova, E., & Herzog, W. & Bardi, A. (2017). Parent-child value similarity in families with young children: The predictive power of prosocial educational goals. British Journal of Psychology (published online February 2017).
---
Teaching Tolerance (Number: 56, Summer 2017)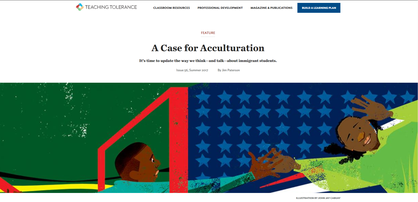 ---
Science is (also) a woman's thing!
Gender equality of school books in secondary education
August 2017 - December 2019
---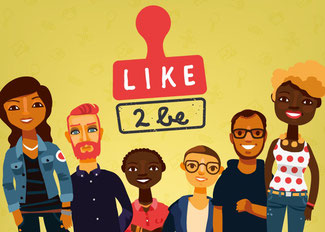 The game like2be was designed to fulfil three major goals: 1) to confront teenagers in the 7th and 8th grade with unknown occupations and thereby help them gain a wider knowledge of occupations, 2) to induce them to critically reflect on their own skills and personal wishes regardless of gendered images of occupations, and 3) to get them to contemplate gender-atypical professional choices and life plans.
The game like2be can be played online or downloaded on both Mac and Windows. 
---